Last edited by
Mash4Ever
on Sat Jun 04, 2011 9:29 pm, edited 1 time in total.
From A Big Alan Alda Wayne Rogers Mash Fan Kirsten
RIP Harry Morgan 1915-2011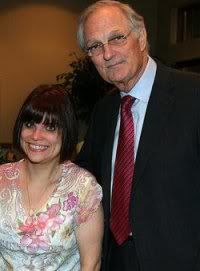 ---
Colonel
Posts: 538
Joined: Mon May 23, 2011 10:57 am
Location: The Swamp
Contact:
Teddy the Wonder Lizard.
---
Tuttle.

But my serious answer is Radar and Henry equally, I love the double talk scenes between them.
---
Corporal
Posts: 44
Joined: Mon Jun 13, 2011 11:54 pm
Location: Massachusetts
Most all of the characters are so enjoyable, unique and have some endearing qualities (except Frank)...but my favorites are Hawkeye, Trapper, Henry, and Father Mulcahy.
---
I favorite character is definitely Hawkeye. I wanted to be a doctor since i was a child, and when i discovered MASH in my teenage years I found a role model, besides my father. Alan Alda's portrait of Hawkeye was dead on. I also like Radar a lot and Klinger. But it's Hawkeye all the way.
Last edited by
Teddy
on Fri Aug 26, 2011 3:28 am, edited 1 time in total.
---
Sergeant
Posts: 56
Joined: Tue Jul 19, 2011 12:30 pm
Hawkeye was always the main draw for me, but I also really like BJ & Charles and I especially love the way those three interact with one another.
---
Corporal
Posts: 45
Joined: Fri Jul 29, 2011 7:56 pm
Location: Australia
I love all the characters in different ways for different reasons.. But my favourites would have to be Radar and Hawkeye..
And my favourites out of the secondary re-occuring characters is Dr Pak - I thought he was abosolutely hilarious in the episodes he was in
Never insult 7 men when all you have is a 6 shooter
---
I like them all each for their own individual personalities...but I've always been a Hawkeye fan right from the beginning. Obviously some episodes annoy me (Inga, Bless You Hawkeye) but because of the amount of quick one-liners he's had, it's given me the most laughs out of all the characters. It's his hate for war, his stubborness, and his big ego that make him what he is. He's very believable, and I can often see people in my own life as mirror images of him. I can't relate as well to any other character.
With that said, there are still some others that stand out as runner ups. Frank's outbursts of rage have always been something I laugh at. I've been watching season 8 episodes for awhile and I decided to go back to season 5. So here they are in OR and Hawkeye is singing another song (as usual). All of a sudden Frank yells out "WILL YOU PIPE DOWN PIERCE? WE'RE WORKING OVER HERE!" It scared the crap out of me since I'm so used to seeing Charles calmly telling Pierce to be quiet instead of Frank's yelling.
Henry is also one of my favourite characters because of his laid back approach to command. Seeing him with his fishing cap as he takes his golf clubs out to a random hill in Korea is a good way to show what he's like. His sayings like "Yo-oh" and "Abyssinia!" are things I say almost everyday. Also, his chemistry with Radar is in my opinion the best out of any character friendship on the show. Definitely better than the Potter/Radar one. He's also my favourite drunk on the show.
---
Hawkeye for sure but klinger is a close second.
---