Colonel
Posts: 538
Joined: Mon May 23, 2011 10:57 am
Location: The Swamp
Contact:
RJ, I've been thinking: I know that phpBB lets people choose different themes/"skins" for their forums and such, do you think you could possibly look into offering different themes for users here to choose from, particularly any that may look more "army" or "military" to really kind of make the atmosphere for this forum?
---
That's A Great Idea!
From A Big Alan Alda Wayne Rogers Mash Fan Kirsten
RIP Harry Morgan 1915-2011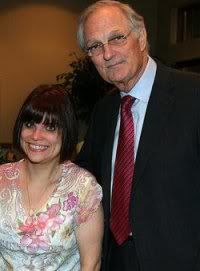 ---
If there are free skins out there that match the army look and feel you are talking about, I would be more than willing to try to get them set up. But I do not have the time to try to make one myself.
---
Sergeant
Posts: 56
Joined: Tue Jul 19, 2011 12:30 pm
I found a place where's there's free skins for phpBB.
On this page:
http://www.awesomestyles.com/phpbb3-sty ... ag/green/5
there's one called Armoury which is green and military.
There's a lot of other styles on there, but they mostly wouldn't fit the M*A*S*H theme. Although there's a black & green one as well a few pages on.
---